I've updated this post from its original version, written last August. Since then, countries like the UK have slipped back into lockdown, and even rebellious Sweden is preparing to limit its citizens' movements, such is the extent of the dreaded second wave. Still, the only real change is that working from home has lost some of its initial appeal, as the discovery of 'freedom' fades to the realisation you're stuck in the same place all day, every day. But still, this newly-found liberty will be hard to take away… Oh and let's not forget either the rising tide of anti-gig-economy sentiment.
Obviously, recent events around the world have made the planet worse, not better. And yet, be it COVID-19– or #BlackLivesMatter-related, some good has also come of all this upheaval, notably forcing the tech world to question some of its deepest-held principles. Here's how…
1. Companies have to trust staff to WFH
Health-related issues aside, COVID has turned the world of work on its head. After all, many of us – yours truly included – have worked from home (WFH) since the first outbreak in March until now, late November, with only a slight and cautious reprieve in September. That's the majority of a year during which even the most old-school companies have had to trust their staff to get the job done outside the office. And, by and large, they have. 20-40% of the active population of the world's richest countries have been WFH for most of 2020; and 64% of employees now consider themselves to be more productive working from home than at the office, according to a survey by recruiters Korn Ferry. And 75% of French employees told YouGov that now they've tried "télétravail", they're not going back. Furthermore, particularly troubled sectors aside, the economy hasn't ground to a halt.
Of course, those companies with little ties to the physical world could afford to be the most flexible on this front. Whence the tech sector stepping up first, to both lead and enable the WFH revolution. Facebook and Google's announcements, quite early into confinement, that employees could come back to the office in 2021, were quickly one-upped by Twitter saying employees need never come back (except the teams in charge of their servers, the only ones who need to physically be at Twitter HQ). Salesforce, for its part, went one further, by asserting that noone would be laid off due to coronavirus. Then non-tech companies followed suite: German industrial giant Siemens said in June that it would allow 140,000 of its employees work from home for two to three days a week. Furthermore, this new rhythm would seem to be becoming the norm, especially with the virus being in no hurry to go away for the forseeable. Let's just make sure companies are also keeping an eye on their teams' mental health: WFH burnouts are becoming increasingly common – 1 in 5 workers are currently at risk of experiencing one – as more and more employees experience difficulty disconnecting with no more barriers between home and office.
2. The gig economy challenged
Whilst in the USA, Uber and Lyft drivers had to click in their respective apps to stop reform that would give them their due rights as workers, in France in particular, the tide is turning against the gig economy. Increasing numbers of politicians are complaining about Amazon's ecommerce dominance, especially since the last lockdown rules meant they could keep selling "non-essential" items like books, whilst local bookshops couldn't. But perhaps more tellingly – and effectively, as which politician is going to take down Jeff Bezos right now – restaurants, also closed during lockdown part 2, are now starting to say they'd rather stay shut than pay the sort of commissions companies like Deliveroo take, namely 30%. Not surprisingly, guess who led a $575m investment round in Deliveroo in May? Yes, Amazon. So what can be done about it? Well, the restaurant downstairs from me – usually packed due to incredibly high TripAdvisor ratings – now states in its window that it refuses to work with "the slave-driving delivery companies", so you have to come and get your €15 burgers yourself. Better still, in Rennes, an independent rival to Uber Eats & co has popped up. Called "Rennes Courriers", they won't beat their US rivals' marketing muscle. And there are only ten of them for now. But, as 20 Minutes reports, they're sick of waiting up to 50 minutes to be paid as little as €2.50 per delivery. So fingers crossed the wave of anti-gig sentiment, plus the continued trend of home delivery, with restaurants set to remain closed until late January 2021, will keep taking Rennes Courriers and their ilk to higher heights…
3. Zoom's cowboy tactics called out

New working habits obviously mean new tools, and so confinement also saw the rise of Zoom, a relative unknown until our innate need for constant meetings saw this platform become the solution of choice, thanks to its Skype-crushing user-friendliness. However, we also soon discovered that Zoom's 'boss mode' let managers know if team members were doing something other than listening to them online (as we reported previously, 65% of people do; that doesn't mean you can't trust them); that Zoom's iOS app sends your data to Facebook, even when you're not connected to it; and that Zoom meetings, including school lessons, could very easily be 'bombed' with porn videos or other unwelcome visitors. In short, Zoom seemed to care even less about its users' privacy than Google or Facebook.
Fortunately, sustained reporting on these issues saw Zoom backtrack (e.g. here on the iOS-app-sending-to-Facebook problem), creating another fine example of how the crisis made an irresponsible tech actor get its act together. And, as a welcome knock-on effect, Google and Microsoft made their Zoom equivalents (Meet and Teams respectively) accessible to all for free, as a kind confinement gesture (as did Facebook, but noone's going near their Zoom clones, and with good reason).
4. Students protest online spy tools
More importantly, the Zoom scandals drove crucial awareness around the ways our data could be abused. Students at HEC, France's leading business school, loudly protested against the use of online platform Proctorio for from-home exams, notably because it can scan their room to check for cheating notes (posters, crib sheets on water bottles, etc.) Whilst the school replied that it was merely aiming to replicate real-life exam conditions online, HEC's directors were reminded by this uproar of the need to trust its pupils in these exceptional times. None of which seems to be stopping other schools using platforms like Proctorio, as recourse to at-a-distance teaching spreads proportionately with the virus.
5. #StopHateForProfit hits Facebook where it hurts
After COVID-19 came #BlackLivesMatter, and the wave of US riots caused by the police murder of George Floyd. This gave Facebook in particular another opportunity to show its murky true colours. When Twitter began the unprecedented process of flagging President Trump's "when the looting starts, the shooting starts" tweet (below) as against its T&Cs for inciting violence – and making said tweet unshareable or likeable – Facebook did precisely nothing to the equivalent presidential post on its platform. This despite CEO Mark Zuckerberg affirming to Congress as recently as October 2019 that it too would remove voilence-inducing content. It clearly depends who's posting it.
Although the ethically-challenged company would eventually start flagging the Trump campaign for using Nazi imagery in its posts (yes, really), it was too late. US activists began a campaign called #StopHateForProfit, calling on major brands to withdraw their ad spending from Facebook in July. The reaction was unprecedented. Starting with companies like The North Face and Patagonia, the movement snowballed when Unilever-owned Ben & Jerry's joined in, followed not long after by its FMCG behemoth parent company.
Ultimately, 1,100 companies joined the boycott directly, not to mention those, like Coca-Cola, who didn't officially take part in #StopHateForProfit, but still withdrew all social media ad spending, to allow time to review to what extent their content is displayed alongside that of far-right conspiracy theorists like QAnon, as is often the case on Facebook. #StopHateforProfit cost Facebook $7bn, according to newly-active social activist Prince Harry, no less, joining the ranks of high-profile names calling for the company's policies to be thoroughly reviewed. Zuckerberg's reaction? He claimed the big brands would be back "soon enough", and didn't care anyway, the majority of Facebook's ad revenues coming from countless small companies which have become dependent on his platform to survive.
Since August, of course, Trump has lost the election… but Mark Zuckerberg has yet to acknowledge this fact. Nor take down Trump's violence-inciting posts. What will it take, a VR furries party in a landscaping company's car park?
6. The end of facial recognition
Perhaps one of the most direct tech impacts of #BlackLivesMatter, however, came in a new but fast-growing field; facial recognition. After the work of researcher Joy Buolamwini (below) proved that the AIs behind this tech were unable to classify darker female faces as well as they could white male ones, IBM, Microsoft and Amazon said they would halt their work in this field.
A truly ground-breaking achievement, especially in the case of Amazon, who has been selling its Rekognition software to countless police departments for years, despite frequent critiques from privacy experts. And Boulamwini isn't stopping there: her own nonprofit, the Algorithmic Justice League (AJL), is now working to ensure that safeguards are put in place to ensure other AI-based systems show no racial bias moving forwards.
7. (Some) Amazon billions put to good use
Speaking of Amazon, as booming confinement purchases of essential items such as portable barbecues (yes, really) sent the online shopping platform's profits soaring, one karmic moment recently brought balance to the crisis. MacKenzie Scott, Jeff Bezos' ex-wife, published the list of organisations, including pro-BLM & LGBTQ associations, to which she has donated the $1.6bn divorce settlement money she received after Bezos was caught sending dick pics to his mistress. That's a significant chunk of his wealth going to causes we doubt the world's richest man approves. And somewhat more poignant than the $10bn Bezos said he'd give to fighting climate change.
8. Corporate video game sexism disbanded
Last but by no means least, the current wave of social justice even swept up one of entertainment's most tech-dependent and sexist sectors, namely video games. No, the Ubisoft scandal has no direct link to BLM. But the revelation, by French daily Libération's Erwan Cario, and Numerama's Marie Turcan & Aurore Gayte, that the world's fourth largest games company is run by a mysoginistic elite which condones everyday sexist verbal and physical abuse of its female employees couldn't have been more timely.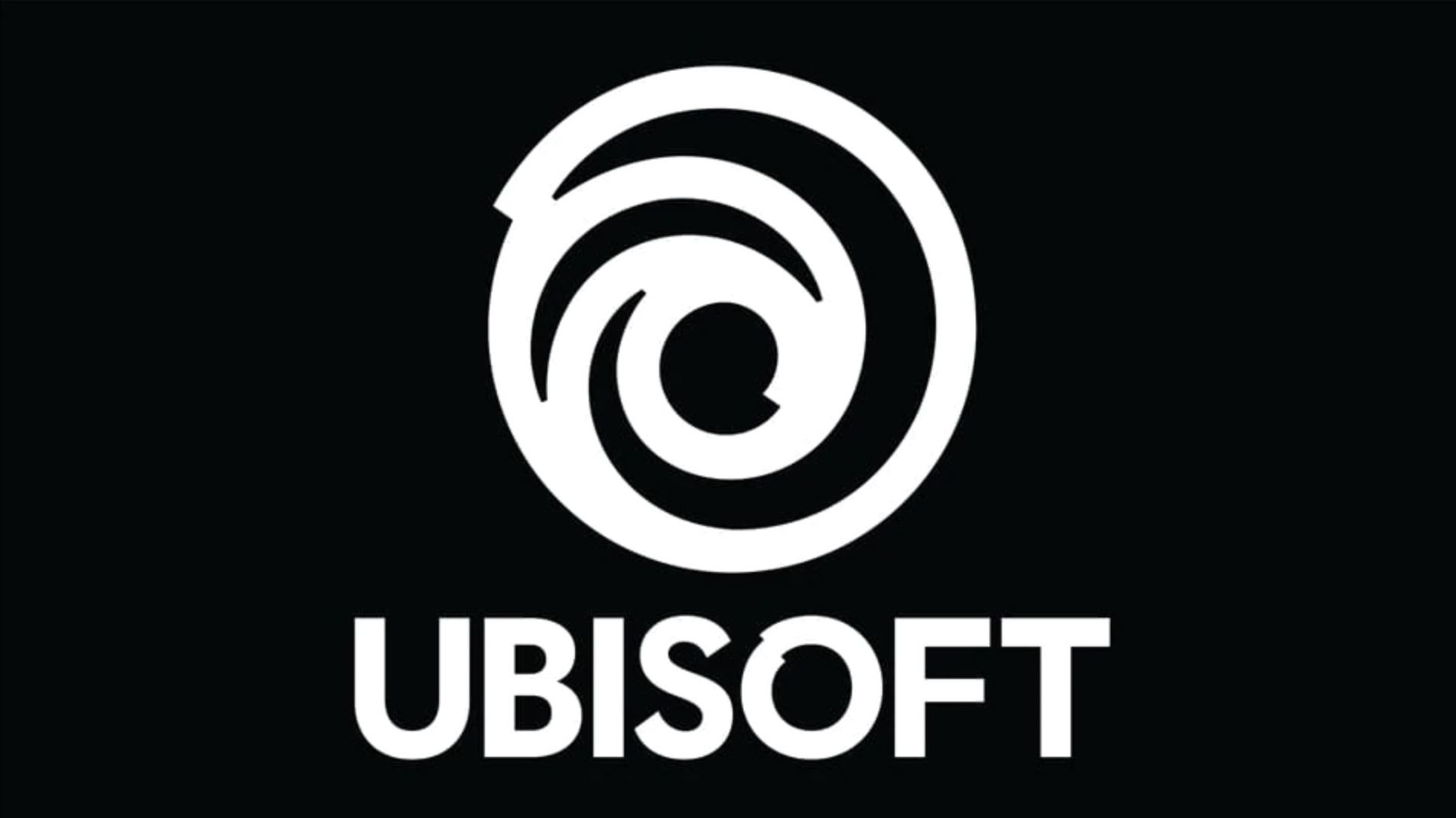 Indeed, the current crisis is forcing all companies to become more responsible, and respectful of all of their employees' integrity and wellbeing. As such, Ubisoft's creative director, Serge Hascoët, 'resigned' further to Libération's reports, as has one of his lieutenants, as has the head of Ubisoft Montreal. However, the firm's HR director, who let this abuse continue for years, was shifted elsewhere in the company, rather than fired. Still, here's hoping this case will go a long way in helping to diffuse the deep-rooted, toxic masculinity unfortunately still omnipresent in gaming culture (remember #GamerGate?)
In conclusion…
So no, we can't say today's crises have only made the tech world a better place. As Bernie Sanders recently pointed out, Bezos and Zuckerberg in particular have become richer than ever in recent months, as if their recent grilling by US antitrust legislators makes no difference to their bottom line. But the end of facial recognition? Facebook's biggest advertisers boycotting the platform? Twitter censoring Trump? And companies worldwide being forced to trust their employees to work from home? Noone could have predicted such ground-breaking developments just six months ago.
Whilst the search for ever-more profit will always prevail, recent months have underlined the importance of responsibility, trust and flexibility, more than ever. Bringing about change that can only be good for all of us. And reminding big tech, most importantly, that they have to, and will, be held responsible for their acts. All of them…